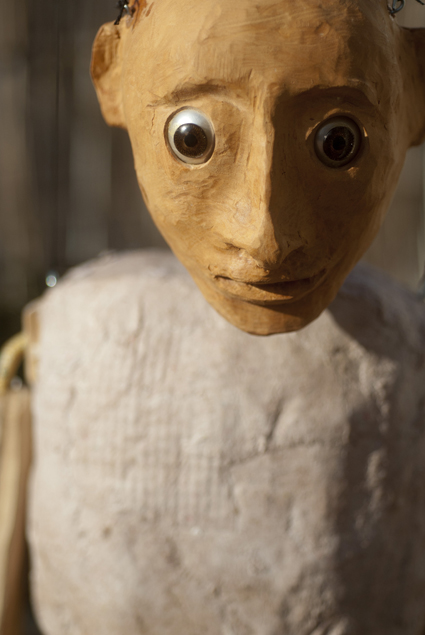 SYNOPSIS
Hanging By A Thread
Puppet show full of poetry and fun, perfect for all ages: "They enchant children and make adults dream".
The puppets are alive, alive in the sense of being able to convey emotions!
Wordless cabaret style show where each character has their own story that tells through movement, music, live singing and interaction with the actors-puppeteers.
"Time is life,
and life lives in the heart "
AUDIENCE: suitable for all ages (ideal max audience size 200-250 people)
LANGUAGE: no words or dialogue
PERFORMER-PUPPETEERS: Remo Di Filippo & Rhoda Lopez
TECHNICIAN: 1
STAGE SPACE: Theatre & street, minimum space 4m x 3m
DURATION/ SHOW LENGTH: Theatre 50 minutes, Street 35 minutes
CONSTRUCTION: Di Filippo Marionette, Costumes: Daniela Sergiacomi
AWARDS: 10: Kleinkunst Festival Germany 2017, Briciole di Fiabe Arrezzo Italy 2018, Festival In Fonte Veritas Florence Italy 2018, Festival dell'Invisibile Mantova Italy 2018, Belgorod Puppet Festival Russia 2018, FIMO Festival Portugal 2019,
Shombay Fest "For Puppetry Virtuosity" Kazan Russia 2019, Shomaby Fest "Audience Award" Kazan Russia 2019, In-Box Verde Youth Theatre, Siena Italy 2021, Festival Festaba' Ferrara Italy 2021.
~~~
~~~